MARINE NOIR ESPADRILLES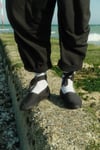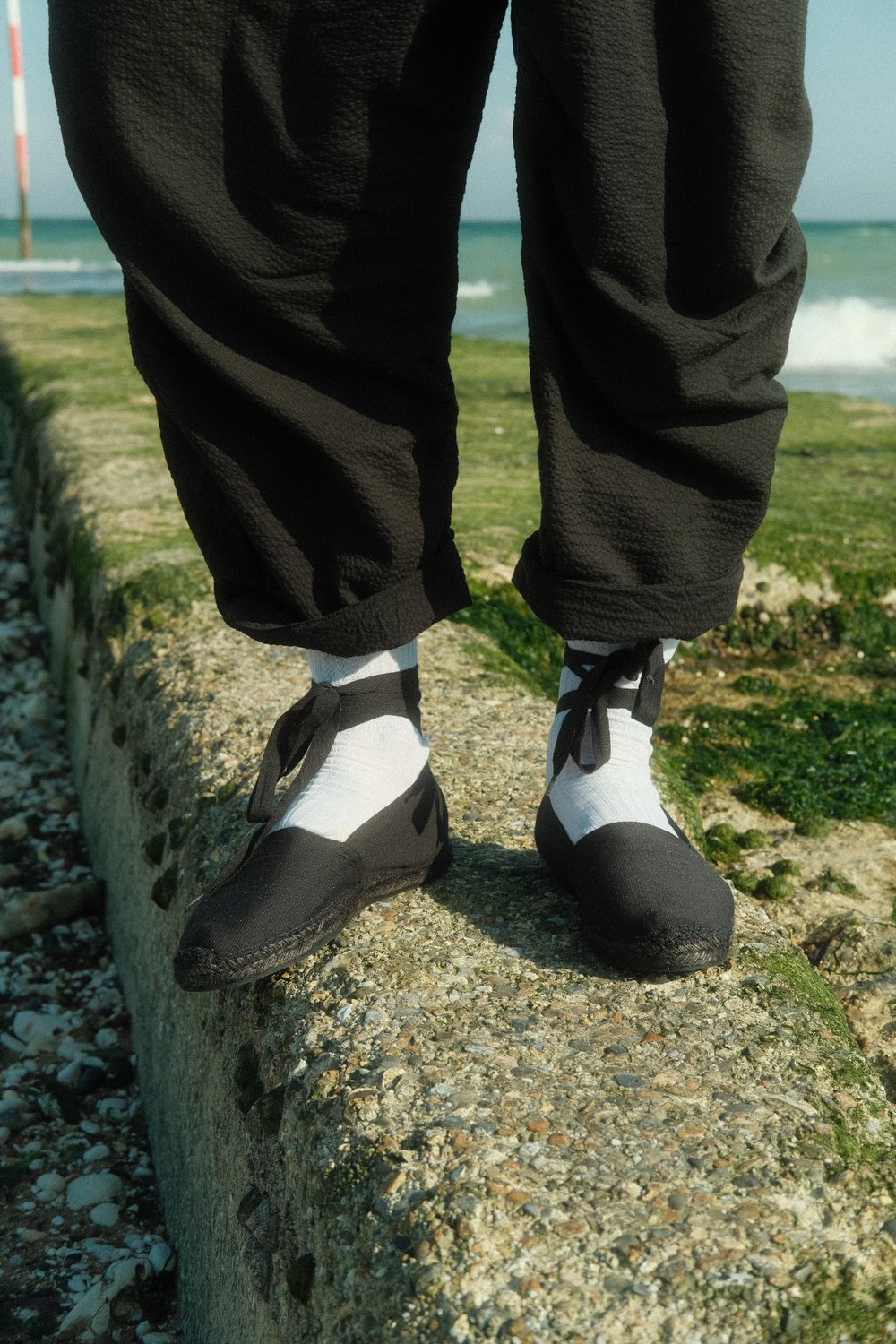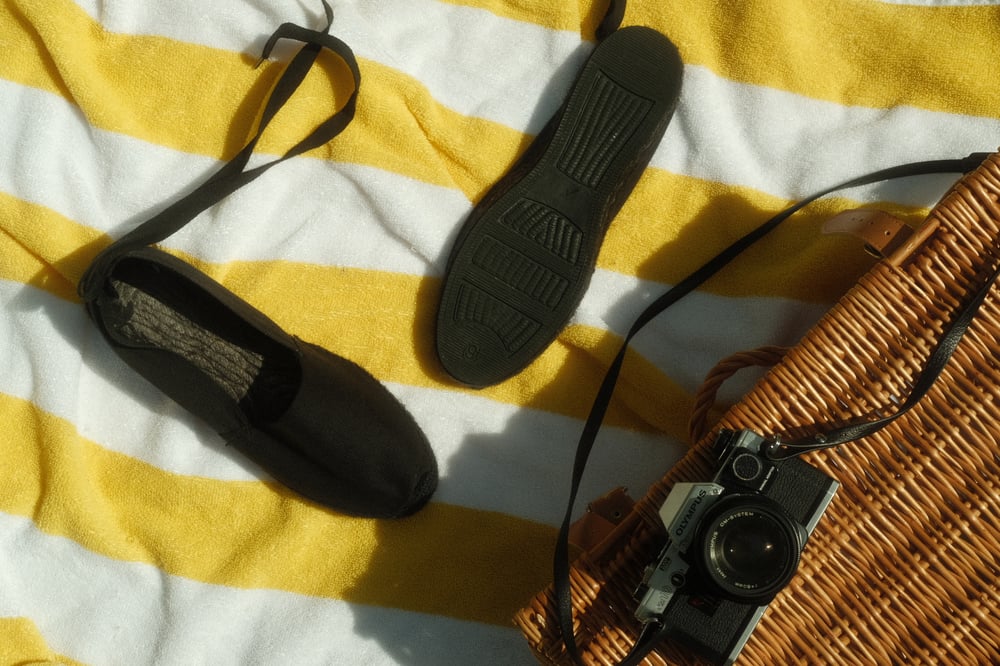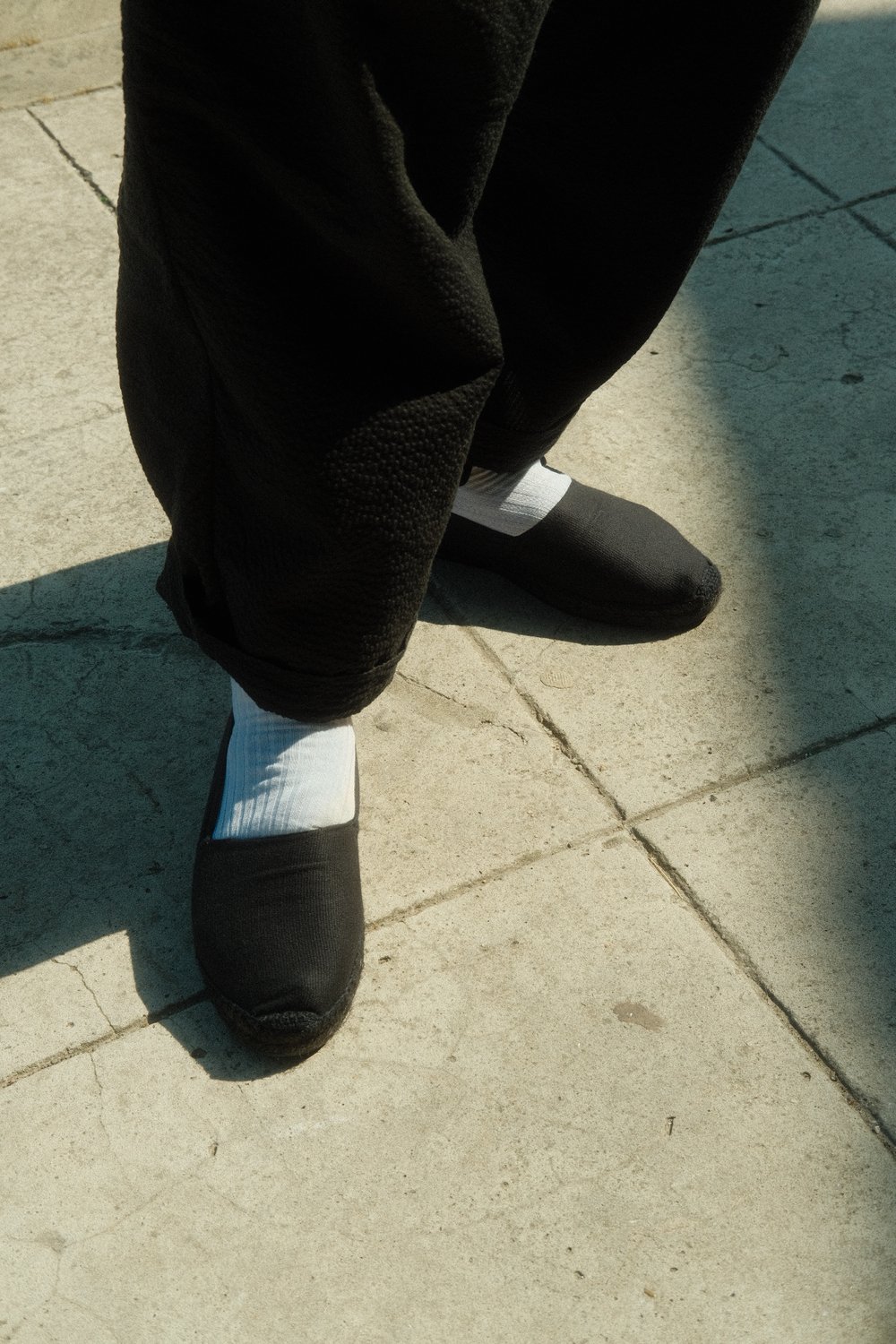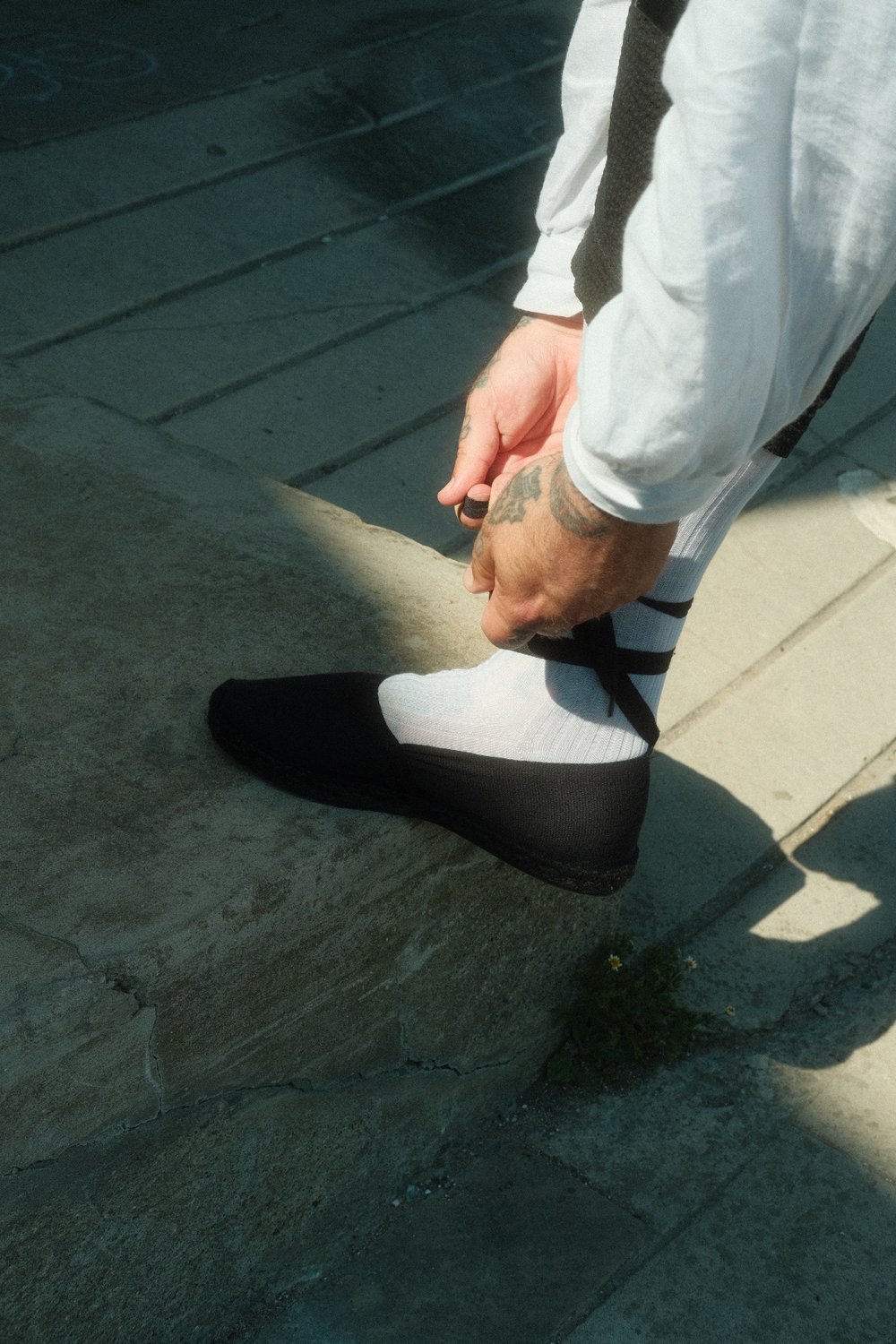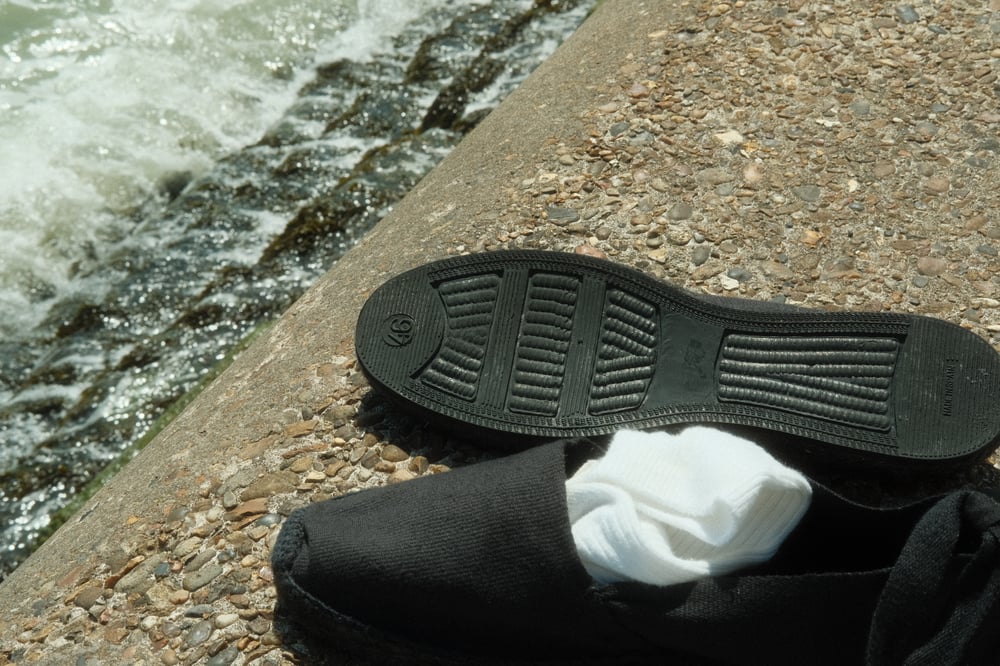 These traditional Basque Espadrilles have been made to order to a unique AWMS spec, referencing both the footwear of choice of Spanish Republican soldiers, and the French Navy.
All black canvas uppers are handsewn to a dyed black jute and rubber sole, and fitted with an optional black ankle lace.
The perfect summer shoe; equally at home with beaten up old P-41s or a summer tuxedo.
NB: Please follow the sizing chart below. The espadrilles are close fitting and intended to be worn without socks, so please bear this in mind while ordering.
If you are between sizes, we recommend sizing up rather than down.
For any questions on fit, please contact us before ordering. Any worn shoes cannot be returned.
- Handsewn in Spain
- Canvas upper, jute and rubber sole
- Optional ankle laces
- Limited to 15 pairs
SIZING CHART:
SIZE 39 - US 7 / UK 6
SIZE 40 - US 7.5 / UK 6.5
SIZE 41 - US 8 / UK 7
SIZE 42 - US 8.5 / UK 7.5
SIZE 43 - US 9 / UK 8
SIZE 44 - US 10 / UK 9
SIZE 45 - US 11 / UK 10
SIZE 46 - US 12 / UK 11
SIZE 47 - US 13 / UK 12